Welcome to Mold Swimming Club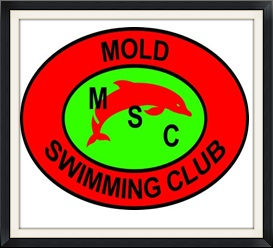 About Us
We are a competitive swimming club based in the market town of Mold, in North East Wales. Our aim is to provide high standards of coaching and development for our members to reach their true potential, via structured sessions that take place in a friendly and safe environment.
Whether a youngster is just starting their swimming journey, or a swimmer who is a key part of the county squad, our members have a breadth of abilities and potential, but all linked by being part of the same team
History
Mold Amateur Swimming Club has been helping youngsters of all ages develop their skills and personal strengths for over 40 years. We compete in local, regional and national competitions with a proud record of success. If you would like to be be part of our future, please contact us to arrange a trial - come and join the team!
New Club Initiative - 'Pre-Club' sessions launched
Not sure if you are ready for club, especially if you are moving towards the end of link swimming? Come along and take advantage of our 'pre-club' initiative.
Email membershipmoldswimmingclub@gmail.com for more info
Club Championships: coming up... 1st, 2nd, 8th and 9th of December
Sponsored Swim Update: we raised a total of £1,500 for our new blocks. Thanks so much for your donations - we are still working to increase this.
Gala's & Events - 2019
- Sub Regionals 22nd, 23rd & 24th Nov 2019
Early Year - 2020
- Regionals (1st weekend) 31st Jan, 1st & 2nd Feb
- Regionals (2nd weekend) 7th, 8th and 9th Feb
- Menai AA+B 1st March
- Wrexham Spring Meet 2nd & 3rd May
- JDM Meet 16th May
- Whitsun Meet 23rd & 24th May