Welcome to Mold Swimming Club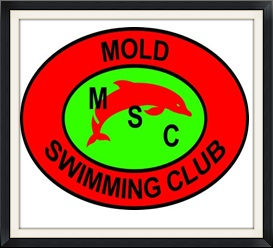 About Us
We are a competitive swimming club based in the market town of Mold, in North East Wales. Our aim is to provide high standards of coaching and development for our members to reach their true potential, via structured sessions that take place in a friendly and safe environment.
Whether a youngster is just starting their swimming journey, or a swimmer who is a key part of the county squad, our members have a breadth of abilities and potential, but all linked by being part of the same team
History
Mold Amateur Swimming Club has been helping youngsters of all ages develop their skills and personal strengths for over 40 years. We compete in local, regional and national competitions with a proud record of success. If you would like to be be part of our future, please contact us to arrange a trial - come and join the team!
Latest news:
Mold SC has had a successful period of Gala competitions in May, with strong performances in the Junior Development meet and the Whitsun Gala - for news about forthcoming events please see our Info page for more details.
Mold Swimming Club are pleased to support North Wales Trojans, the regions Para-swimming academy. Please visit our Info page and click on the Trojans logo to visit their webpage.
Mold Swimming Club is on Twitter, follow us @MoldSwimming - for more news about the club, please click on our News page.